About Us
Tinkerbell Creations is a family run business of professional doll makers and we love to share our passion with you.


I myself Jayne Seddon have been making and collecting dolls now for some 35 years my first project was a ragdoll for my daughter when she was just one year old, she loved it so much I continued to make and dress dolls for her.
I have a long and Artistic background in Designing and Handcrafting which includes Porcelain dolls ~ Designer Dolls Clothes~Teddybears ~ Rag Dolls ~ Childrens Clothing ~ Wedding Collections ~ Christening Gowns ~Interior Design ~ and Upholstery, basically I just love creating! and dolls have always been my favourite passion right from a little girl.
I started the business "Tinkerbell Creations" making dolls professionally over 25 years ago now in 1990 I have enjoyed making all kinds of dolls, but most of all I love to create lifelike dolls, especially Babies and Children.
I've won awards for my porcelain dolls and also qualified as a Teacher with the Global Doll Society.
My dolls have sold all over the world and I have been fortunate enough to feature in several newspaper and magazine articles too, including the front cover of 'Doll' magazine issue 27.
My love of dolls in particular drew me to the art of reborning which came about in 2003 and naturally I couldn't resist the art of reborning,and the business diversified and so began a new journey.....
I often imported things from abroad as it has always been difficult to find the right quality items in the UK for doll making, then I would list the excess online,
I soon found people asking me for other things that I had access to and suddenly the supplies had grown into a small business all of it's own!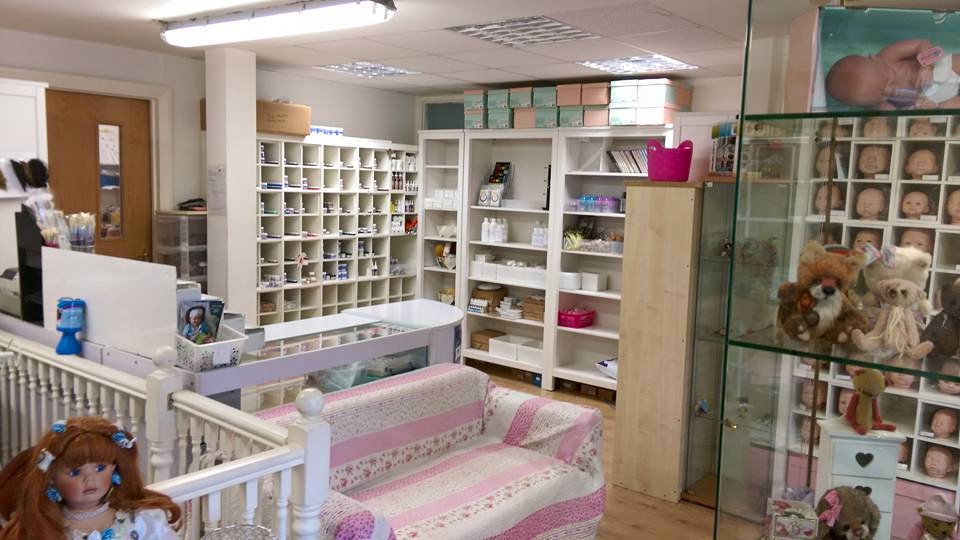 I find I really enjoy talking to so many people with the same love and interest in dolls that I have and really love helping people achieve that wonderful feeling of completing a brand new baby!

We offer classes regularly through out the year. We make Custom Order Babies and have a range of Reborn Babies to buy off the shelf in our shop based in Hampshire.