Realborn(R) Kimberly asleep, Bountiful Baby Reborn
28 September 2015 | Admin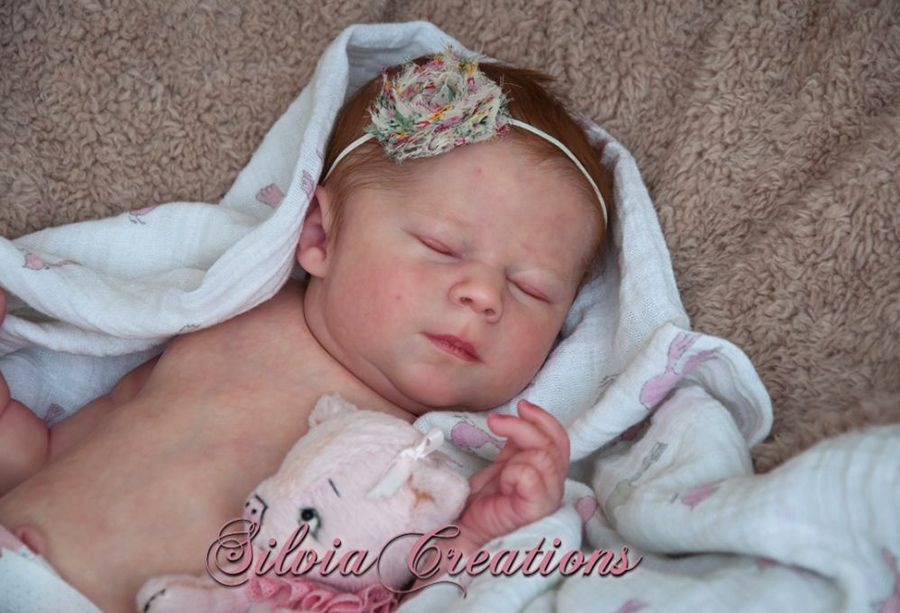 Realborn(R) Kimberly asleep, Bountiful Baby Reborn
20,5" inches – bend legs
Price will be £79.99
WITHOUT BOX – Kimberly does not include the Realborn box, but the certificate of authenticity is included.
Virtually every sweet baby fold, wrinkle and crease of the head, ears, eyes, nose, fingers, feet, and toes are captured with this technology. Then small details are carefully checked to assure the detail will transfer over beautifully into the vinyl.
Then a 3D prototype print is created using one of the highest resolution 3D printers on the market today. From the 3d prototype print, the molds for the most perfect reborn artists' canvas (the Realborn® vinyl doll parts) are created.
Comes unpainted and ready to be reborn.
The prototype for this amazingly lifelike baby sold for a massive £3,500 on Ebay!